United Nations World Food Programme (WFP) Job Circular 2016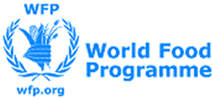 Food Technologist SC6

Requisition # 7061 – Posted 12/12/2016
Local.Recr.Non Staff – Serv.Ctrt Holder
Asia, Southern – Bangladesh – Dhaka – PROCUREMENTThe United Nations World Food Programme (WFP) is fighting hunger worldwide. We are seeking applications from qualified candidates to fill the position of Food Technologist at the SC-6 level.
The United Nations World Food Programme (WFP) is fighting hunger worldwide. We are seeking applications from qualified candidates to fill the position of Food Technologist at the SC-6 level.
Under the general supervision of the Deputy Country Director, Operations Support, the Food Technologist reports to the Sr. Procurement Officer. Within the unit, the Food Technologist will be responsible for the following duties:
Collate and analyse data and contribute to the preparation of reports relating to food quality, food fortification and safety, to inform risk management and mitigation and contribute to a WFP wide view of food technology activities.
Prepare evidenced based recommendations for senior staff on control measures to combat and reduce food commodity losses and food quality and safety issues.
Prepare evidenced based recommendations for senior staff on tools to enable rapid response to situations with food safety concerns.
In the event of food safety incidents, support investigation exercises to enable lessons learned to be documented and shared, to reduce re-occurrence of the incident.
Support project teams on the food fortification and food technology aspects of food assistance programs, ensuring compliance with WFP food and safety regulations.
Provide technical advice and guidance on food processing packaging and fortification for WFP managed programmes and also to support the relevant Government agencies.
Explore, identify, review the suitable food products food suppliers, laboratory facilities, inspection companies.
Periodically assess suppliers technically to ensure they are in compliance with WFP's guidelines, draft a follow-up letters, and issue visit reports.
Provide technical review and inputs to procurement unit on procurement specifications, packaging, fortification and markings on the packaging and write-ups into the tender documents.
In line with WFP guidelines, provide technical parameters and review the suppliers and inspection companies performance.
Provide recommendations to the suppliers on quality assurance and management system as required to ensure WFP's standard is met and monitor the progress.
Advice the suppliers, relevant Government agencies and strategic partners on implementation of Hazard Analysis Critical Control Point (HACCP) and Good Manufacturing Practices (GMP) as required.
Review/analyze the sample analysis reports for conformity and safety of WFP's purchased products. Contribute towards the development and/or implementation of protocols and tools relating to food fortification, food technology issues, ensuring alignment with WFP procurement and supply chain strategy, policies and plans.
Support the capacity building of WFP staff, relevant Government agencies and partners for efficient and effective delivery of food assistance to beneficiaries (e.g. through the design and review of training materials).
Identify and build productive relationships with supply chain colleagues and staff within the area of assignment to support an integrated approach to food assistance and food fortification.
Guide and supervise more junior staff, acting as a point of referral and supporting them with more complex analysis and queries.
Perform any other duties as assigned.
4Ps CORE ORGANISATIONAL CAPABILITIES
Purpose
Understand and communicate the Strategic Objectives: Understands WFP's Strategic Objectives and the link to own work objectives.
Be a force for positive change: Flexibly adapts individual contributions to accommodate changes in direction from supervisors and internal/external changes (such as evolving needs of beneficiaries, new requirements of partners).
Make the mission inspiring to our team: Recognizes and shares with team members the ways in which individual contributions relate to WFP's mission.
Make our mission visible in everyday actions: Sets own goals in alignment with WFP's overall operations, and is able to communicate this link to others.
People
Look for ways to strengthen people's skills: Assesses own strengths and weaknesses to increase self-awareness, and includes these in conversations on own developmental needs.
Create an inclusive culture: Participates in open dialogue, and values the diverse opinion of others, regardless of background, culture, experience, or country assignment.
Be a coach & provide constructive feedback: Proactively seeks feedback and coaching to build confidence, and develop and improve individual skills.
Create an "I will"/"We will" spirit: Participates in accomplishing team activities and goals in the face of challenging circumstances.
Performance
Encourage innovation & creative solutions: Shows willingness to explore and experiment with new ideas and approaches in own work.
Focus on getting results: Consistently delivers results within individual scope of work on time, on budget and without errors.
Make commitments and make good on commitments: Commits to upholding individual accountabilities and responsibilities in the face of ever-changing country or functional priorities.
Be Decisive: Makes rational decisions about individual activities when faced with uncertain circumstances, including in times of ambiguity regarding information or manager direction.
Partnership
Connect and share across WFP units: Seeks to understand and adapt to internal or cross-unit teams' priorities and preferred working styles.
Build strong external partnerships: Demonstrates ability to understand and appropriately respond to and/or escalate needs of external partners.
Be politically agile & adaptable: Portrays an informed and professional demeanor toward internal and external partners and stakeholders.
Be clear about the value WFP brings to partnerships: Provides operational support on analyses and assessments that quantifies and demonstrates WFP's unique value as a partner.
FUNCTIONAL CAPABILITIES
| | |
| --- | --- |
| Capability Name | Description of the behaviour expected for the proficiency level |
| Food Quality Management | Provides guidance to team on the appropriate handling, storage, and preservation of food types to optimize use of resources. |
| Research & Development | Coordinates research on food properties and local needs using awareness of available resources (e.g., literature and research on public health). |
| Commodity Knowledge | Demonstrates thorough knowledge of food safety and quality and product optimization concepts and principles to implement protocols and tools to relating to food technology issues. |
| Incidence & Risk Communication Management | Demonstrates understanding of when to handle minor risks and/or escalate larger issues to appropriate authorities. |
| Ethics & Compliance | Demonstrates ability to collect, collate and report records relating to ethics and compliance to assist in the analysis of audit findings. |
STANDARD MINIMUM QUALIFICATIONS
Education: University degree in Food Technology, Health Sciences, Food Control, Nutrition or other related field.
3 years experience in overseeing quality assurance and quality control in food production factory.
DESIRED EXPERIENCES FOR ENTRY INTO THE ROLE
Has worked in emergency response capacity.
Has experience implementing food technology related tools and protocol.
Has experience working on food assistance programs development projects.
TERMS AND CONDITIONS
Monthly Remuneration for this function will be BDT 84,958.00.

Only Bangladeshi nationals are eligible to apply.
Submission of application:
Only candidates meeting the above requirements are requested to apply through: http://www1.wfp.org/careers/job-openings by 26 December 2016. Only shortlisted candidates will be contacted.
WFP is an equal opportunity employer.
Since women are underrepresented in WFP Bangladesh, qualified female
candidates are strongly encouraged to apply
---
UN Offices, IDB Bhaban, E/8-A, Rokeya Sharani, Sher-e-Bangla Nagar, Dhaka-1207, Bangladesh, GPO Box 2488, Dhaka-1000
Tel : (880-2) 9183022-33, 01711856562, 01711892230 Fax : (880-2) 9183020, email : WFP.Dhaka@wfp.org
Website: http://www.wfp.org/bangladesh